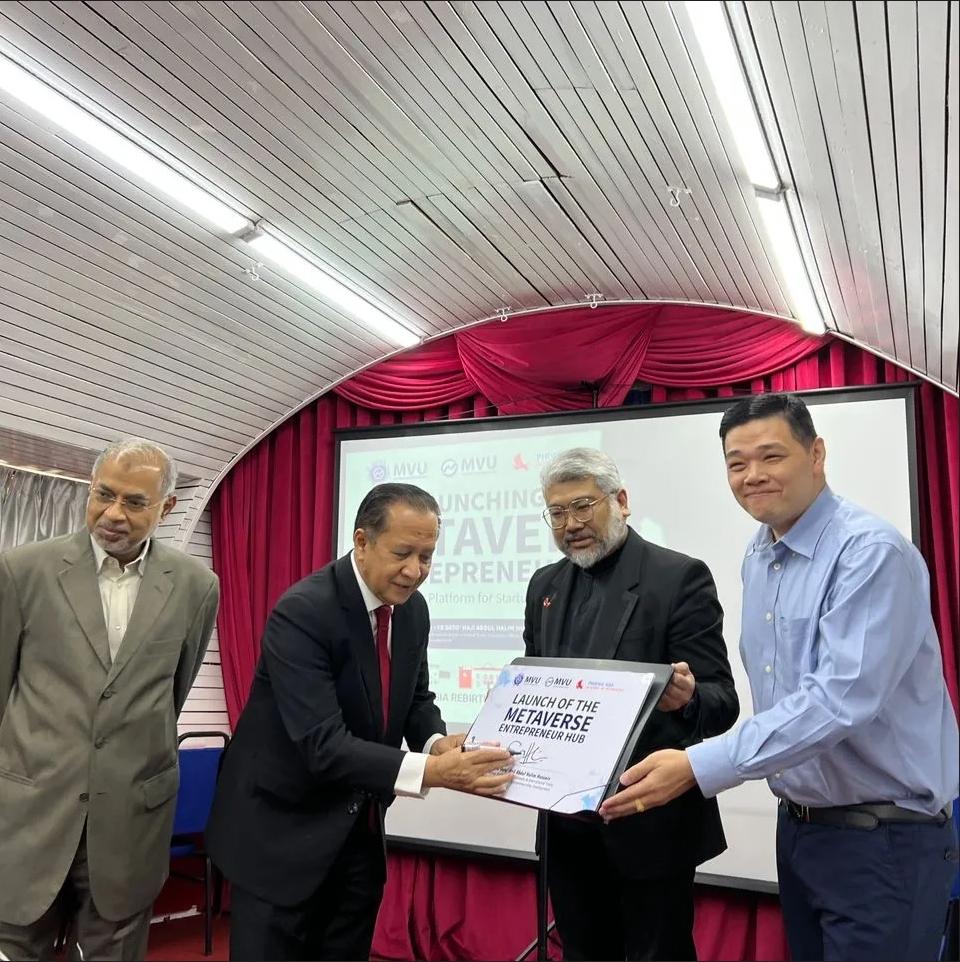 THE LAUNCHING OF METAVERSE ENTREPRENEUR HUB MARCH 13, 2023
We are delighted to welcome esteemed guests, including YB Dato'Haji Abdul Halim Hussain, Prof. Dato'Dr. Ansary Ahmed, Mr. Low Sing Chyuan, Dr. Francis Wong, and Dato Khoo Boon Lim, to the launching of Metaverse Entrepreneur Hub which held at Phoenix Asia Rebirth Campus today! Their presence highlights the importance of the Metaverse ecosystem and their unwavering commitment to its development.
During the launch, we were honoured to have YB Dato'Haji Abdul Halim witness the signing of a Memorandum of Understanding between Phoenix Asia Academy of Technology and Asia e University. We extend our heartfelt thanks to all supporters who participated in this event.
Let's work together to make Penang the thriving centre for Metaverse entrepreneurs!
#MetaverseEntrepreneurHub #PenangTech #Innovation #Entrepreneurship #Collaboration