Having established ties with British Council and IELTS since 2018, Phoenix Asia is a proud silver member of IELTS authorized registration centres.
IELTS is an English language test for study, migration or work. Over three million people take our test every year. IELTS is accepted by more than 10,000 employers, universities, schools and immigration bodies around the world.
Your ability to listen, read, write and speak in English will be assessed during the test. IELTS is graded on a scale of 1-9.
The higher you can score in your IELTS, reflects a better understanding and ability to communicate in English. Each immigration body, university, workplace or institution will have specific IELTS score requirements. The score you need will depend on what you are looking to do in the country, i.e work or study.
IELTS Academic
The IELTS Academic test is suitable for those wanting to study in an English-speaking environment or university (higher education). You can also take IELTS Academic for professional registration purposes.
Students can request to send their IELTS results to up to five organisations free of charge.  There is a fee for sending results to additional organisations. You can request your centre to send your results as long as your IELTS scores are valid.
IELTS General Training
The IELTS General Training test is suitable for those applying to study below degree level. This includes an English-speaking school or college.
IELTS General Training is also required for migration to Australia, Canada, New Zealand and the UK. The test features everyday English language skills that you will need in social and workplace environments.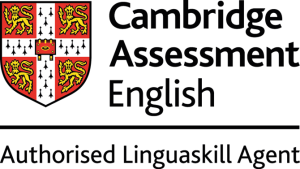 Phoenix Asia is a proud partner of Linguaskill and an authorized Linguaskill test provider.
Linguaskill is a quick and convenient online test to help organisations check the English levels of individuals and groups of candidates, powered by Artificial Intelligence technology. It tests all four language skills – speaking, writing, reading and listening – in modules.
It provides accurate results within 48 hours and is easy to administer; you can administer the test at any time or place, even to candidates at home. Results are aligned to the Common European Framework of Reference (CEFR), the international standard for describing language ability.