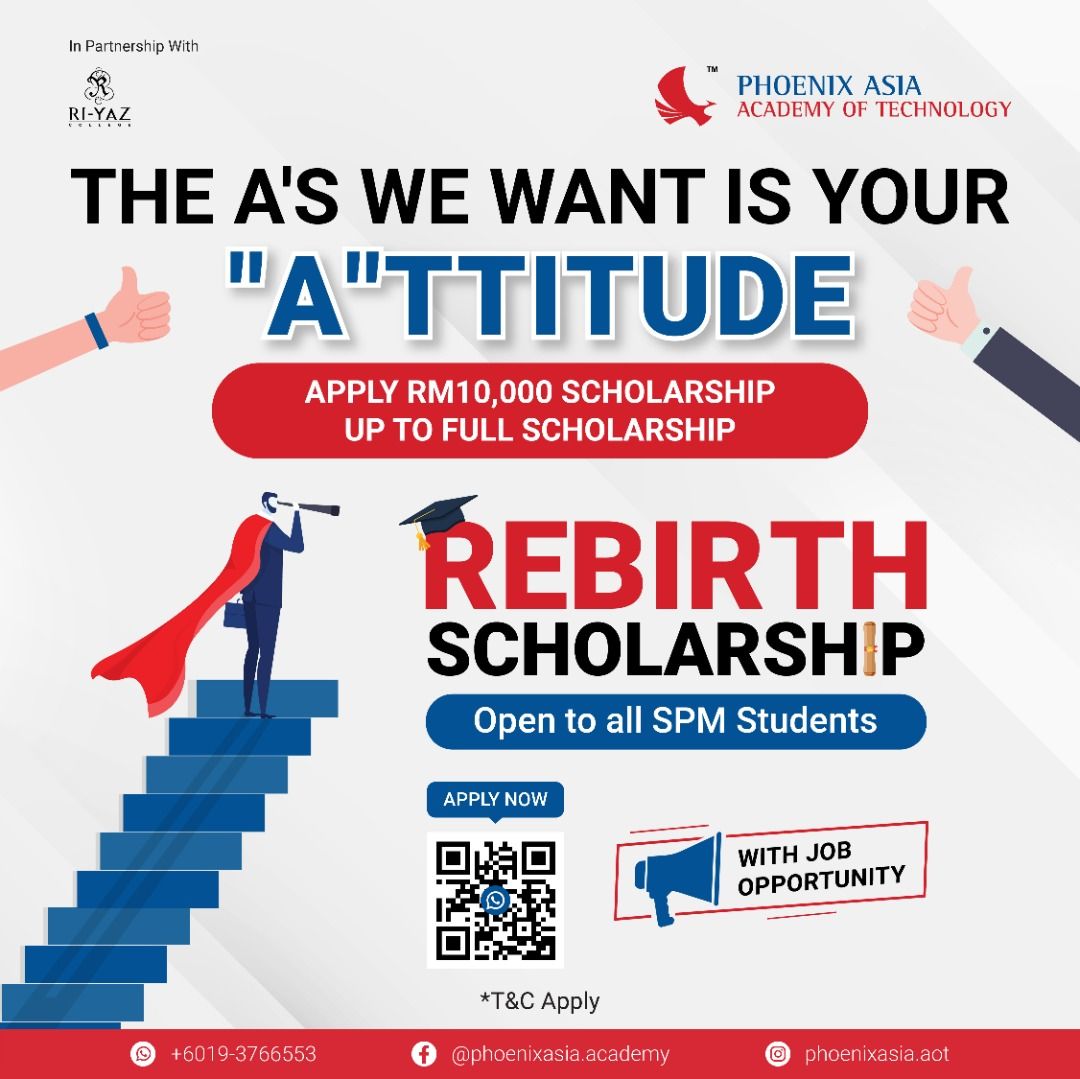 One of the core values of Phoenix Asia is that it believes one should have the access to higher education regardless of one's financial background. One's access should not be limited by one's results. Noting this, Phoenix Asia has come up with a one of a kind scholarship aimed at every student who intend to further their studies locally or abroad.
This scholarship is aptly named as the "Rebirth Scholarship", is open to all students who want to further study regardless of their results. As such, Phoenix Asia HAS NOT imposed ANY academic restrictions for the students to apply. The tagline that said "The A's We Want is Your "A"ttitude " means just that.
No necessary to have "As" in your results but "A"ttitude! Students just need to sit for an interview to qualify & minimum with 3 credit in SPM. The value of each scholarship is minimum from 10k and up to 100% waiver of the course fees. This scholarship is open to all SPM, IGCSE and UEC students who pass the minimum requirement set by MQA in order to be eligible to apply for the above scholarship.
On top of that, upon completion of the programme, successful candidates are also offered a career opportunity while pursuing their studies