Once you are registered with us, we are a FAMILY. Phoenix students' service center is like a 'Service Hub' for students to come and feel like home. We practice an 'Open Door Policy' in order for students to voice out the concerns or problem that they are facing. We care about our students beyond just guiding them through registration processes, making their overall management a top priority. We believe students need guidance besides just being well taken care of while building trust within families & in building successful international relations between countries.
To further aid this process, we have also established a centre in USM called USM@China to better serve students. Students are welcomed at the centre for academic and immigration related enquiries. The establishment of our centre in USM has also helped us better tailor our services to students' needs as we can aid in various matters on the fly.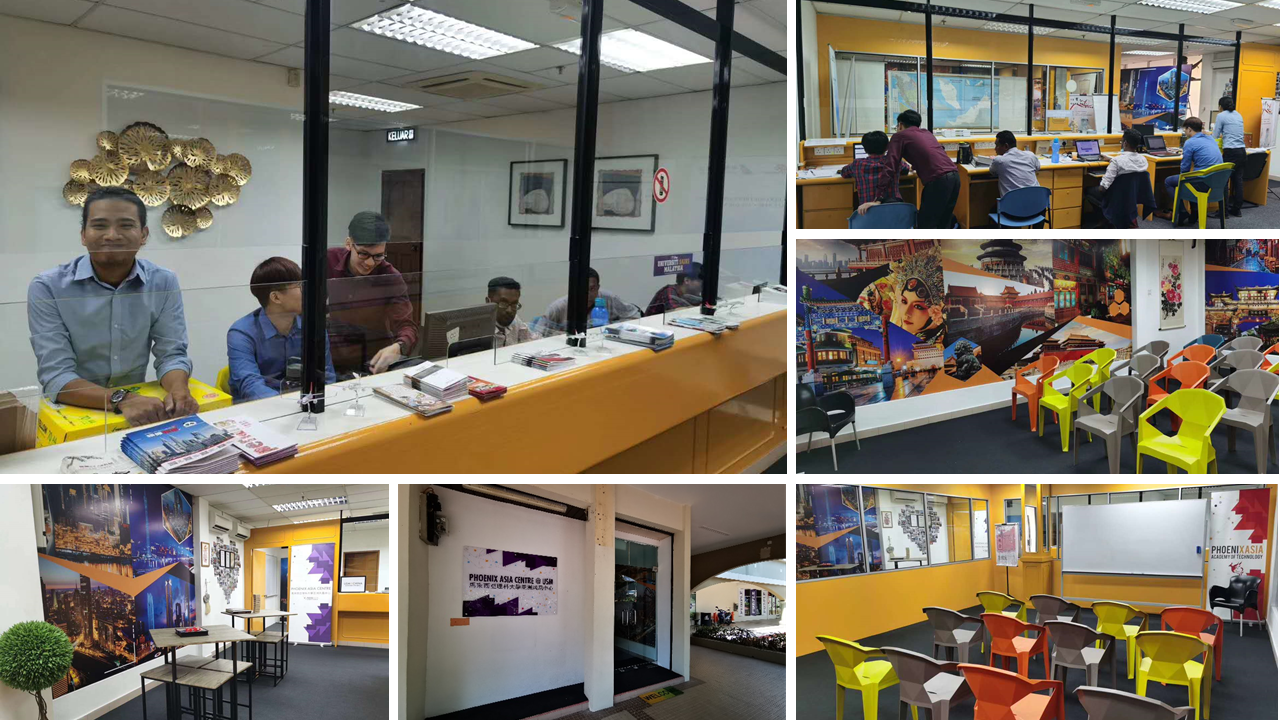 We also provide counselling & other services such as comfortable transportation, great accommodation & a wide variety of food. We hire an excellent chef who specializes in Chinese cuisine to bring the taste of China to students. Apart from that we also have in-house celebrations for various festivals to build stronger connections and foster togetherness with our students.
Services:
China Agents Network
Answer agents' questions
University recommendation
Programme recommendation
Programmes enquiries
Admission requirement enquiries
VISA enquiries
Pre-Admission Services
Application material review
Online application services
EMGS Application services
Single entry VISA services
Admission Services
Airport pickup
Accommodation arrangement
Registration guide – Registration, medical checkup, VISA and tuition fee etc.
Programme counseling/mentoring
Lifestyle and learning counseling
Visa renewal services
Internship counseling
Emergency services
Transportation